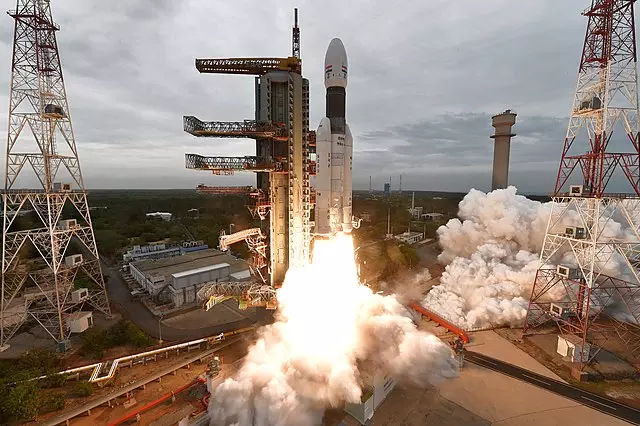 The launch of Chandrayaan-2 was initially scheduled for 14 July 2019, 21:21 UTC (15 July 2019 at 02:51 IST local time). However, the launch was aborted 56 minutes and 24 seconds before launch due to a technical glitch, so it was rescheduled to 22 July 2019. Unconfirmed reports later cited a leak in the nipple joint of a helium gas bottle as the cause of ancellation.
Finally Chandrayaan-2 was launched on board the GSLV MK III M1 launch vehicle on 22 July 2019 at 09:13 UTC (14:43 IST) with a better-than-expected apogee as a result of the cryogenic upper stage being burned to depletion, which later eliminated the need for one of the apogee-raising burns during the geocentric phase of mission. This also resulted in the saving of around 40 kg fuel on board the spacecraft.
Immediately after launch, multiple observations of a slow-moving bright object over Australia were made, which could be related to upper stage venting of residual LOX / LH2 propellant after the main burn.
Geocentric phase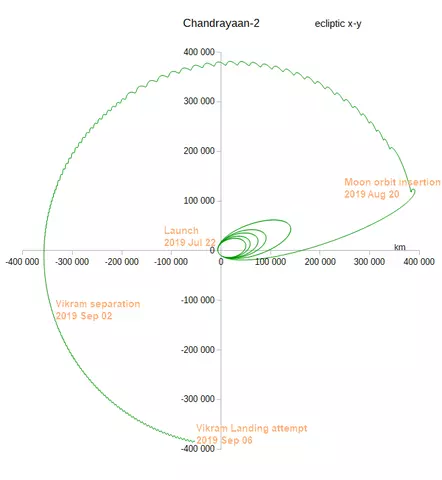 Selenocentric Phase
After 29 days from its launch, the Chandrayaan-2 spacecraft stack entered lunar orbit on 20 August 2019 after performing a lunar orbit insertion burn for 28 minutes 57 seconds. The three-spacecraft stack was placed into an elliptical orbit that passed over the polar regions of the Moon, with 18,072 km (11,229 mi) aposelene and 114 km (71 mi) periselene. By 1 September 2019, this elliptical orbit was made nearly circular with 127 km (79 mi) aposelene and 119 km (74 mi) periselene after four orbit-lowering manoeuvres followed by separation of Vikram lander from the orbiter on 07:45 UTC, 2 September 2019.
Planned Landing Site
| Landing site [130] | Coordinates |
| --- | --- |
| Prime landing site | 70.90267°S 22.78110°E |
| Alternate landing site | 67.87406°S 18.46947°W |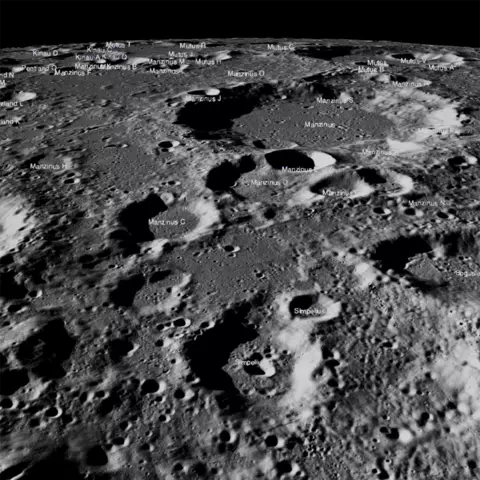 Two landing sites were selected, each with an ellipse of 32 km × 11 km (19.9 mi × 6.8 mi). The prime landing site (PLS54) was at 70.90267°S 22.78110°E (600 km (370 mi) from the south pole,) and the alternate landing site (ALS01) was at 67.87406° South 18.46947° West. The prime site was on a high plain between the craters Manzinus C and Simpelius N, on the near side of the Moon.
Source: https://en.wikipedia.org/wiki/Chandrayaan-2#Launch